We are committed to respecting your privacy and to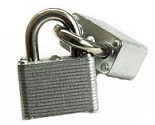 comply with all applicable data protection and privacy laws.
Any information you give us will be held with the utmost
care and will be kept strictly confidential and will
not be sold, reused, rented, disclosed, or loaned!
There may be links to other websites accessible through
the members area of our website but we are not responsible
for the content of these websites or any data policies they apply.
Cookies
A cookie is a small text file written to your hard drive.
Cookies do not contain any personal information about users.
You may receive a 3rd party cookie from one of our advertisers.
However, 3rd party cookies only gather anonymous information.
The 3rd party cookies that our advertisers serve simply allows ads to be shown
that may be relevant to you based on pages and content you have viewed.
NOTIFICATION and CHANGES
If we change our Privacy Statement, we will post those changes on this page so our users
are aware of what information we collect, how we use it and under which circumstances,
if any, we disclose it. Users should check this policy frequently to keep abreast of any changes.
If you have any questions, please feel free to call or email us.

Contacting us/ Feedback
We welcome feedback from our members, if you have
any questions or suggestions them please complete our
feedback from here