The Business Support Network is a Free resource for
Businesses of all sizes and locations.
Helping you to grow your Business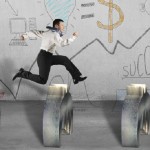 We share links to the best business resources and tools and
the latest news to hep you grow your Business.
We can help you grow your Business in three main ways:

1: Helping you Build your Business Network
By Joining our Virtual Business network you can grow your Business.
We are established on all the top social media platforms, so join us there
and start growing your online profile.
Join a network of +15,000 other Businesses
Join your local Google + Business community, see more information
here: 
2: Helping you improve your Efficiencies and Productivity using Technology
Technological advances in the past few decades have greatly increased the 
competitive nature of business, our aim is to continue this trend by providing
you with information on the best technologies available today.
This is especially necessary in time of global recession, we
have teamed up with Technology in Business to bring you the
latest technologies to help you increase efficiencies and productivity in
your Business using the latest technologies.
See our Business Tools & Apps Section for more information.
3: Helping you improve your Staff's knowledge, Skills and Performance 
Online courses, cost a fraction of the cost of traditional training, so keep you
business moving forward by availing of these online courses, see here :
Your Feedback
We welcome feedback from our members, please completed our feedback
form here.